E-book
How to make sure your warehouse automation gives a high ROI
When looking at the logistics landscape, we see that everything is changing. Consumers expect greater product variety, order flexibility, low prices, quicker delivery, and easy returns. This trend will not go away, forcing business models and logistic processes to adapt to new demands of higher throughput and faster deliveries. At the same time, complexity inside the warehouse increased too. Processes now need to handle a mixture of pallets, cases, and individual pieces in small quantities, and the number of SKUs dealt with is also higher. The question is: how to tackle all these challenges?
Companies must create a competitive advantage through their logistics and warehouse management processes to succeed in this ever-changing environment. And that's where automation can help.


In this e-book, we will cover:


The basics of automation and what it can do for your warehouse
How you and your customers can benefit from automation
Why WMS is essential for effective automation
How warehouse automation gives ROI

Enjoy your reading!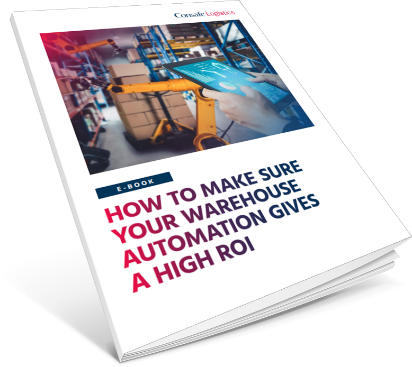 Fill out the form to download the E-book