2023 Trend Report
Th

e future of warehousing
4 supply chain trends shaping the warehouse of tomorrow
While global supply chains are still recovering from the pandemic, 2022 has brought new shocks, such as rising energy prices, the war in Europe, an economic recession, and increasing pressure to meet sustainability targets. It seems that in supply chains, disruptions are the new normal. So, what comes next for the industry? And what is on the horizon for warehouse management?
This report discusses 4 supply chain trends that we believe will greatly impact warehouse operations. We answer questions such as how the industry will cope with current threats and draw conclusions for warehouse management. In addition, we leverage our broad logistics expertise to help you prepare for what's coming and share insights on what the future holds for warehousing.
In this trend report you will learn:
4

key

trends that will, or already have

an

impact on warehouse management

What

factors are driving the trends

to understand their scale and scope better

How a

warehouse management system

can prepare you for the future challenges
Enjoy your reading!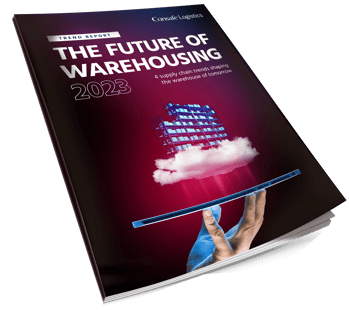 Fill out the form to download 2023 Trend Report