Trend Report 2022
The warehouse of tomorrow
One thing is certain – that the world of logistics is endlessly complex and constantly changing. And at the same time, a crucial factor in building a sustainable future for our world – economically, environmentally, and socially.

In this trend report we will discuss the challenges our customers face today – from a warehouse management perspective. And give our thoughts and perspectives on what the warehouse of tomorrow might look like. We will answer questions like what factors will affect the way we run warehouses in the future? And what impact will that have on warehouse management systems?
In this trend report you will learn:
What the most common challenges our customers face & our solutions to it.
The 4 most important trends that will, or already have impact on warehouse management.
How a WMS can prepare you for the future challenges to come.

Enjoy your reading!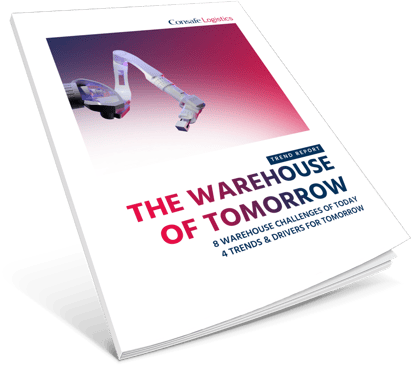 Fill out the form to download Trend Report 2022