Press release
CONSAFE LOGISTICS BRINGS IN NEW COMPETENCIES TO HELP FINNISH CUSTOMERS FUTURE PROOF THEIR WAREHOUSE
In September 2020 Consafe Logistics opened operations in Finland, with Pekka Lehtinen as Managing Director. With a new office close to the market we can help existing and new Finnish customers future-proof their warehouses. Now the venture continues with the recruitment of Jussi Turunen, Pyry Pakkanen, and Maarit Korhola, three senior consultants with many years of experience and expertise between them.
Pekka Lehtinen
"The Finnish logistics sector is facing new challenges and opportunities due to increasing digitalization, automation and rapidly changing global trends in transport and goods delivery. We see a great growth potential with many providers looking for smart warehousing solutions, and therefore this is an excellent time for us to make a push on the Finnish market." says MD Pekka Lehtinen

Extensive industry knowledge and close customer relationships have always been at the core of Consafe Logistics'. The new recruitments at the Finnish office will bring many years of experience with warehouse management from the customers' perspective as well as, in the case of Pyry and Maarit, first-hand experience of implementing our solutions. Our new senior consultants in Finland are:

Jussi Turunen
Previously: Transval

Jussi has over 15 years of experience in different WMS systems and implementation projects as a project manager and consultant, as well as knowledge and experience in automation projects.

Pyry Pakkanen
Previously: Arla
Pyry brings with him strong knowledge of warehouse processes and over 10 years of experience in warehouse operations. He also has firsthand experience of what Astro WMS® implementation is and what benefits it brings to operations.

Maarit Korhola
Previously: HUB Logistics

Maarit has first-hand experience of an Astro WMS® implementation project at HUB Logistics, with experience in automation as well. She has strong 3PL knowledge in WMS area, especially in integrating customers into WMS.


"I am really excited to start working with my new colleagues. Their exceptional knowledge of the Finnish logistics market and the nuts and bolts of warehouse management will give us all the right resources to really make an impact", concludes Pekka Lehtinen.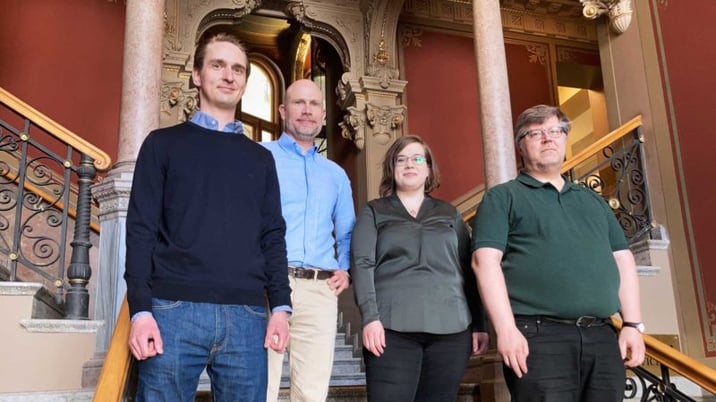 About Consafe Logistics
Consafe Logistics is a software development company. We design products and technologies that make warehouse operations of logistics and supply chain companies smarter, more effective, and thus more sustainable. The Consafe Logistics Group has 450+ employees who support our global clients from six European countries - Denmark, Finland, The Netherlands, Norway, Poland, and Sweden. Our headquarters is located in Lund, Sweden.
Press contact
For more information, please contact: