Press release
CONSAFE LOGISTICS IS AWARDED CAREER COMPANY 2022
Every year Karriärföretagen appoints Sweden's best career companies, guiding students and young professionals to the most interesting employer. And this year we are very proud to be one of them.
Karriärföretagen is an annual award for employers offering unique career and development opportunities for students and young professionals. A short list of qualified companies is selected based on criteria such as quality in career information, presence on social media, employer activities, and
attractiveness in external surveys.
The final winners are then appointed by an experienced jury.
This year we are happy to announce that Consafe Logistics is one of the winners, with the motivation:
"Consafe Logistics always strive for the best possible customer value. Not only do they deliver cutting-edge knowledge and quality but also an attractive culture. With a strong focus on the personal and a strive to always develop together, they have created a warm and learning workplace. Consafe Logistics offers an open work environment where joy and professionalism go hand in hand. We see an attractive Employer Brand that attracts Sweden's young talents."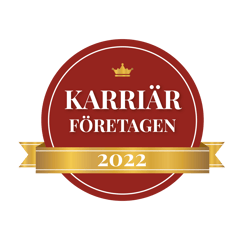 "Of course, we are very happy and proud for this award and recognition! It is somehow an evidence that we are moving in the right direction towards our goal of becoming the most attractive workplace within the supply chain industry"

says Kent Olsson, CEO at Consafe Logistics

.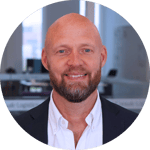 Consafe Logistics currently is in a stage of rapid growth and are constantly in search for talent, in a very competitive environment. Achieving this award is therefore an important step in demonstrating the company's ambitions.


"To find new talent and help our existing talents to grown and take on new challenges in our company is key for our growth journey. This award is one way to show potential new colleagues that we are serious and ambitious about being an attractive workplace where individuals can develop and grow. I believe that this, in combination with our unique culture, is what makes our company a great place to work" says HR director Brita Ohlin.

The work and commitment from all employees and leaders in Consafe Logistics made this award possible. We have an amazing team and this recognition is thanks to all of them! Together we get there!
Read more about Karriärföretag 2022 here.
About Consafe Logistics
Consafe Logistics is a software development company. We design products and technologies that make warehouse operations of logistics and supply chain companies smarter, more effective, and thus more sustainable. The Consafe Logistics Group has 450+ employees who support our global clients from six European countries - Denmark, Finland, The Netherlands, Norway, Poland, and Sweden. Our headquarters is located in Lund, Sweden.
Press contact
For more information, please contact: