Boost your warehouse efficiency with

Astro WMS®
Retail, food & beverage, wholesale, pharmaceutical, manufacturing, or 3PL…no matter your business, your warehouse faces several challenges. Booming e-commerce coupled with high customer expectations and the rise of omnichannel strategies constantly add complexity to your operations. You are pushed to store more while available space is scarce. You are expected to deliver more amid a shortage of labor. Simply put, you have to do more with fewer resources. The role of Astro WMS® is to make this possible for you.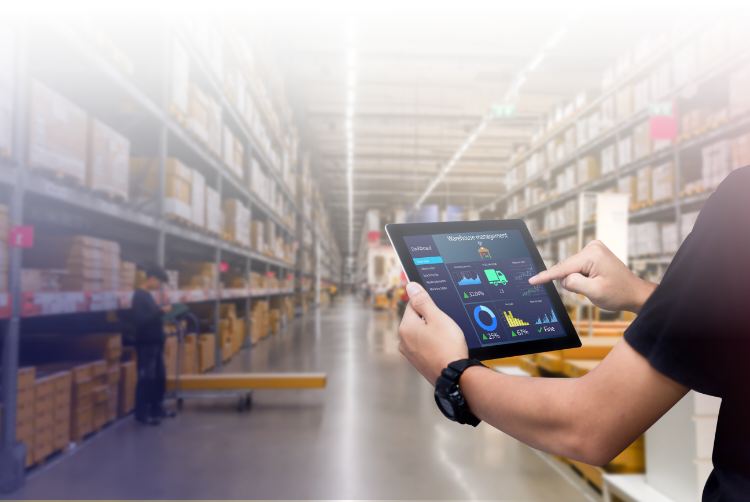 The benefits of choosing
Astro WMS®


A WMS that grows with you

Future challenges? Get ready for them with continuous software improvements and a feature-rich design for optimal flexibility and scalability.

Expertise and innovation

With our in-depth logistics and supply chain expertise and constant investment in R&D, we are a long-term partner in making your customers happier and your daily life easier.

On-premises and SaaS deployment

Whatever fits your business.

Fast return on investment

And low total cost of ownership! Save your money today and tomorrow.


Your warehouse
processes, optimized
Just as the brain controls the body´s vital functions, our WMS solution plays this role in the warehouse, deciding the What, When, and Where of your operations. It optimizes all your warehouse processes, manual and automated alike. Building on more than 40 years of experience in the logistics and supply chain industry, it enables you to: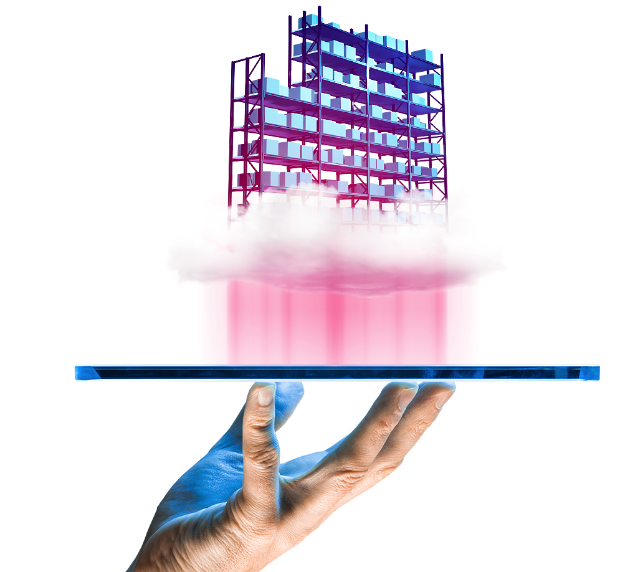 Handle the increased complexity and amount of data generated by more frequent and varied orders.
Live up to consumers' expectations of fast deliveries by achieving shorter lead times for a greater number of SKUs in the warehouse, from picking to delivery.
Avoid stock discrepancies and lack of availability by improved product visibility and the possibility of analyzing order history.
Improve traceability and visibility throughout the entire supply chain, both internally and as a part of the customer's delivery experience.
Optimize pick rounds and storage based on system information to avoid space shortage and increase warehouse operations productivity.
Whatever the future holds,
you will be prepared with
Astro WMS®
Predicting the future is hard, but we can help you prepare for what's next! Our WMS software is designed to support your long-term needs: it is scalable, rich in configurable core features and functionality, and adaptable across multiple sites. In addition, it can easily be integrated with any supplier's automation equipment, giving you the freedom to choose when implementing an automation solution. So, no matter how you want to grow or what requirements your customers come up with, we will handle it!
Feature-rich design tailored to your needs
Different challenges require different solutions, which is why Astro WMS® is a modular WMS system that can be tailored to your business needs. The fast-changing customer demands can be easily addressed with our user-friendly configuration, giving you optimal flexibility.
Explore top functionalities that solve specific pain points:
Article Association
Challenges:
Changes in the buying behavior

Lack of customer insights

Suboptimal article placement in the warehouse
Solution: With the help of artificial intelligence, Article Association analyzes customers´ buying patterns and advises on the optimal placement of products. The results: higher picking efficiency, lower transport and forklift maintenance costs, less packaging material usage, and improved sustainability in your warehouse.
AI Workforce Prediction
Challenges:
Shortage of warehouse operators

Employee downtime

The need for a more efficient and adequate resource planning



Solution: Using data from the WMS up to a 4-year historical period, combined with AI algorithms and machine learning, the AI Workforce Prediction makes assumptions for the future about how much workforce you will need for your different processes to meet deadlines and minimize labor spend. It can predict workflows for up to 12 weeks.
Digital Twin
Challenges:
Lack of clear overview of operations
More frequent and robust seasonal peaks to handle
Increasing time pressure for fixing problems
The need for better forecasts

Slow and costly process for training warehouse personnel
Solution: The Digital Twin is a computer-generated model of reality which makes it possible for you to walk around your warehouse in real-time 3D without leaving the office. You can easily identify bottlenecks, try out configuration and layout changes before realizing them, and provide an innovative training tool for your staff, thus reducing risks and saving on operational costs.
Goods Move Optimization
Challenges:  
To fulfill a high number of orders in time

High maintenance cost of forklifts

Congestion by forklifts in the warehouse
Solution: Goods Move Optimization mixes and optimizes different assignments based on where you are and what you do. You can minimize travel distance for goods moving, save 35% on forklift travel, and decrease congestion in the warehouse..
Kitting/BOM
Challenges:
The need for sales stimulation
Low picking efficiency for kitting
More expensive transport costs due to shipping multiple boxes for kitting workflow
Solution: Kitting/BOM allows you to pick a set of components into a collection or a kit for customer delivery. You can prepare various market offers (bundles), improve customer satisfaction, reach up to 90% reduction in transport costs, and decrease your inventory and package material costs, thus running a greener warehouse operation.
3PL billing
Challenges:
Logging charges for warehouse services
Different pricing contracts for 3PL customers
Lack of proper reporting on performed warehouse activities
Solution: By using the data and logging of Astro WMS®, 3PL Billing allows an effortless way to bill 3PL customers. Benefit from charging accurately for warehouse services, easy adaptation to contract variants, and the quick onboarding of new 3PL customers.
OpDoc
Challenges:
Frequent changes in labels and documents
Delivery notes produced in different styles by ERPs and other platforms
Difficult tracking of delivery notes
Solution: OpDoc allows you to quickly and easily create or modify labels and documents, improving your control over your printouts. Have total flexibility in your design work, generate delivery notes in different languages, and tailor documents to your customers' needs.
OpView (+mobile companion)
Challenges:
Operational information is shared inefficiently among staff
Monitoring does not adapt to current business demands
There is a need for faster decision-making and a clear overview of operations
Solution: OpView is an easy-to-use business intelligence tool that gives a clear and visual overview of your operations in real-time. It collects data from one or more sources, allowing you to control your warehouse operations better, make smarter decisions faster, and achieve better performance results by keeping your employees engaged. The module is optimized for mobile.
Pick Group Optimization
Challenges:
The need to speed up picking
Pressure to perform more tasks with the same resources
Requirements to meet sustainability KPIs
Solution: Pick Group Optimization analyzes historical ordering patterns with artificial intelligence, learns which articles are ordered together, and suggests moving the articles to a more optimal pick area. The module shortens pick routes, cuts down on picking time, and can reduce shipped boxes by 16%, allowing you to improve sustainability in the warehouse.
Pick Route Optimization
Challenges:
Slow picking processes
Resource wasting due to inefficient pick routes
Costly maintenance of forklifts
The need to improve work conditions of warehouse personnel
Pressure to meet sustainability goals
Solution: The Pick Route Optimization minimizes the travel distance of a pick round by re-sorting the pick route with artificial intelligence, enabling your staff to work smarter and faster. The module can decrease the length of pick routes by more than 20%, saving you hundreds of kilometers of truck driving, reducing wear and tear of forklifts and the use of electricity, thus running an eco-friendlier operation.
Smart Box Calculation
Challenges:
At least 30% of all packages contain unnecessary air1
High shipping costs due to suboptimal packaging of orders
Wasteful use of packaging material
Solution: With the help of artificial intelligence, Smart Box Calculation selects the optimal packaging for each individual shipment, covering not only dimensions but also materials and transportation costs. You can avoid shipping unnecessary air, which saves you both money and resources.
1 Source: https://www.ehandel.se/postnord-ska-leda-kampen-mot-paketluft-vi-har-ett-ansvar
Slotting
Challenges:
Prime storage location wasted on slow movers
Frequency classification only valid for short-term
Too much time spent on optimizing product placement
Solution: Slotting analyzes and adjusts the right placement of goods in the warehouse based on picking frequency, allowing you to optimize space and improve throughput. The module can lower operating costs by 30% per picked line.
Supply Chain Visibility
Challenges:
Complex handling of large numbers of shipments with many different carriers and receivers
Lack of control and traceability of the entire supply chain
Increased need for quality post-purchase communication with customers
Solution: Supply Chain Visibility is a real-time control tower that lets you track warehouse performance in one view, monitor customer orders and returns, take action on deviations, and ensure a superior post-purchase experience for your customers. The module connects you to carriers, service providers, and 3PL companies, so you stay up to date with the delivery process.
Value-Added Services (VAS)
Challenges:
Changing consumer needs
Growing demand for value-added services in the warehouse
Lack of clear instructions and visuals for the required actions
Solution: Value-Added Services (VAS) controls additional services your warehouse provides to inbound and outbound goods. The module allows you to lower process costs, reduce inventory, develop accurate and transparent pricing for each VAS activity, and elevate the customer experience.
Voice picking
Challenges:
High intensity of picking
Strong need for picking accuracy
Heavy goods handling
Demanding work environment (e.g., cold storage, freezer)
Solution: Voice-controlled systems guide your operators where to go and what to do in the plant or warehouse, allowing them to move freely. The solution enables you to increase productivity, correct up to 80% of picking errors resulting from choosing the wrong product or quantity, and create a more inclusive work environment with greater safety and ergonomics.
Yard Management
Challenges:
Growing demand for express delivery
Lack of trailer or shipment visibility
Shortage of real-time insights into yard operations for safety compliance
Inefficient tracking of loading units
Solution: Yard Management facilitates and organizes the coming, going, and staging of loading units within large parking yards or transportation hubs outside the walls of your warehouse. It provides full visibility and control of what is happening at the gates, parking lots, and docks. Optimizing yard operation allows you to meet short transportation lead times, use your workforce better, and reduce your environmental footprint.
Dangerous Goods
Challenges:
Handling of substances and products that can pose a risk to health, safety, property, and the environment is complex
Regulations and documentation vary over time and between countries
Labeling and tracking activities demand extra sources
Solution: The Dangerous Goods module ensures the smooth handling of dangerous goods, saving time and costs in the warehouse. Forget Excel documents and manual handling. The solution gives you better options for working with your product range without the limitations of transport challenges.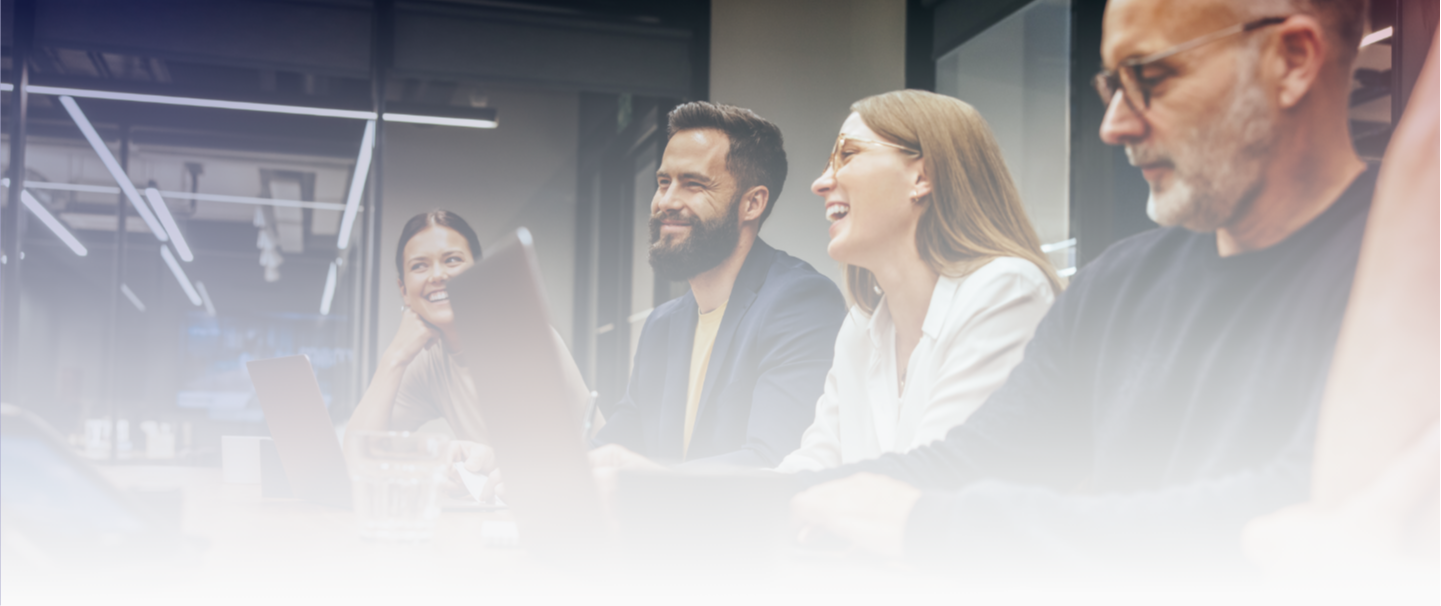 Worry less, choose SaaS!
Want to benefit from the full power of your WMS system, but with less hassle for your IT department? You can! With our cloud-based Software as a Service (SaaS) solution of Astro WMS®, we provide both a single tenant and multitenant service of servers, databases, and code, where we take the responsibility, and you get all the advantages. Such as faster ROI, greater flexibility, and more time to focus on your core business.
Artificial Intelligence at your service
Take your efficiency and sustainability to the next level with Astro WMS® artificial intelligence features! It can be through minimizing the occurrence and effects of human error, identifying opportunities based on facts and data, machine learning, or driving intelligent automation. The results? Less use of energy, happier customers, and better profitability of your business.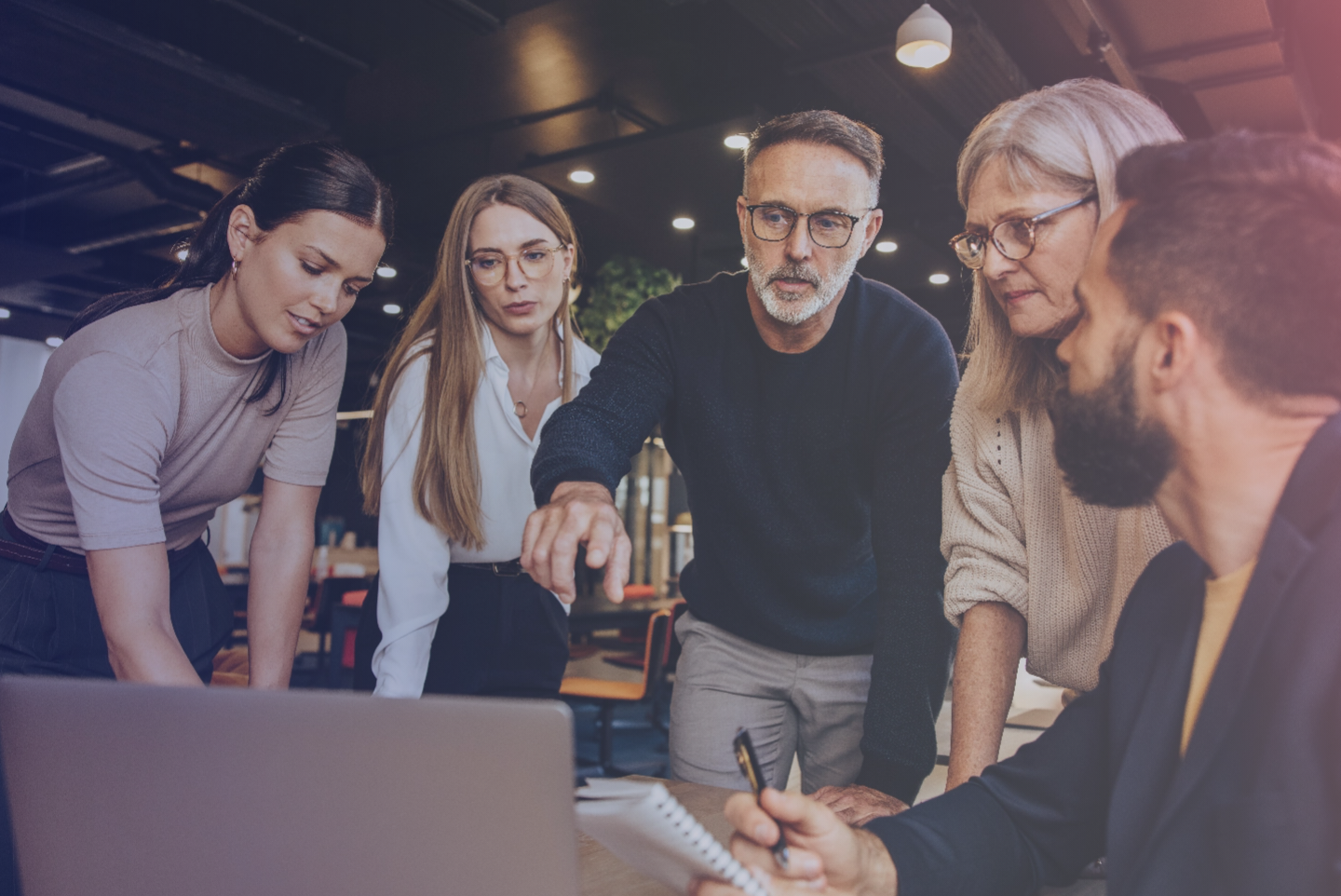 Use our expertise to improve your warehouse operations
You have more than 40 years of industry experience at your fingertips. Discover our Knowledge Center for e-books, reports, events, webinars, and insights on warehouse management.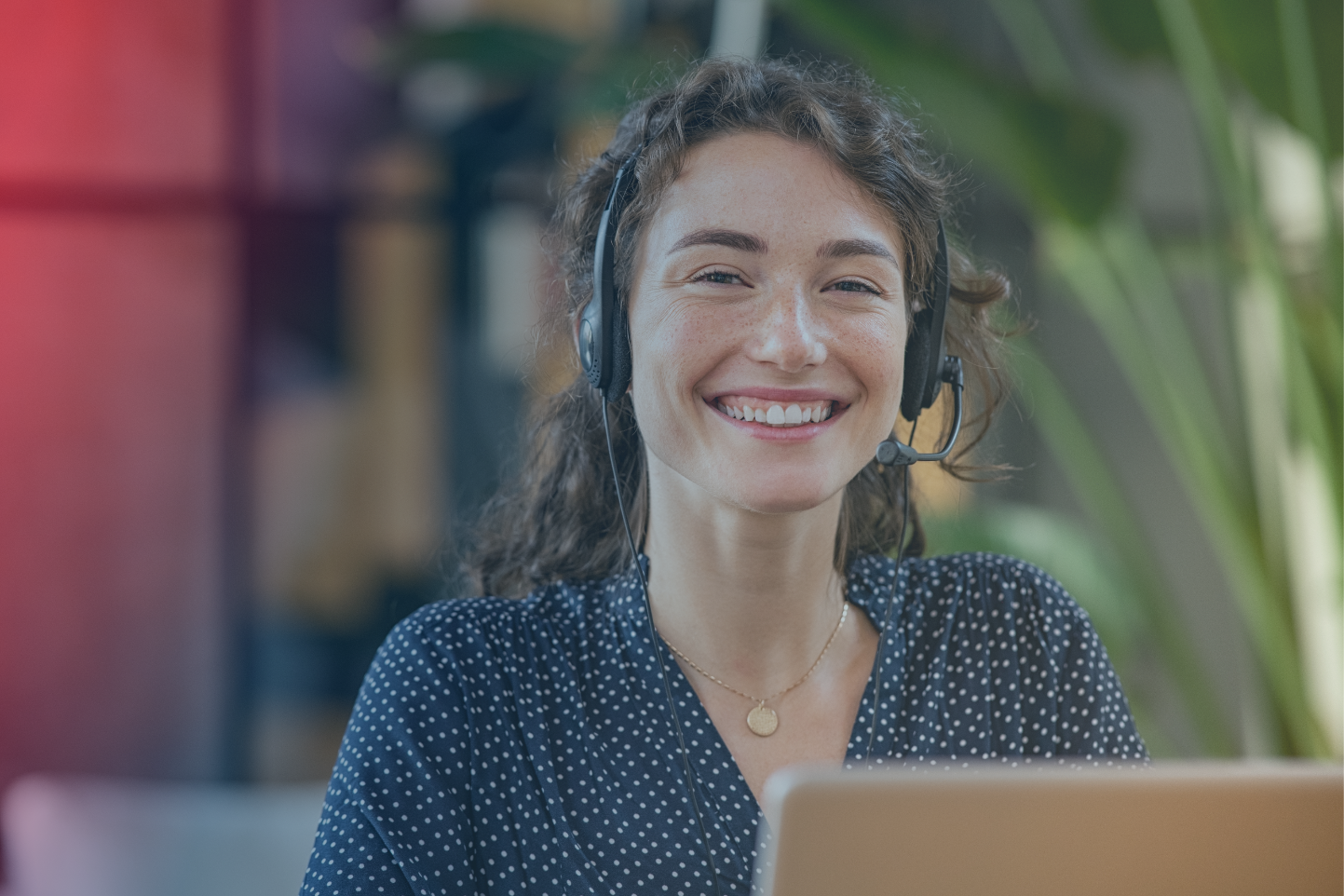 Implementation – your way
Astro WMS® is all about making the most of your warehouse operation. We offer different warehouse management software implementation methods to suit your needs and budget. Want to learn more? Get in touch with us!
Want to automate your warehouse?
We help you gain full traceability and control over your warehouse automation machinery with Astro WCS®, our warehouse control software. Its plug-in architecture ensures smooth integration with any automation vendor, giving you the freedom of choice and flexibility to transform or expand your operations. By adding Astro WCS® to your existing Astro WMS® software, you get a fully integrated solution with seamless system upgrades and a single point of contact for support, saving you time and money. Consafe Logistics Academy
– your flexible e-learning platform
What is the secret of a smooth WMS implementation? Proper training for your employees. And that is where Consafe Logistics Academy helps. The flexible e-learning platform provides on-demand training opportunities, a quicker onboarding process, cost-effectiveness, and continuous access to learning materials.